Research team in the field of hydrogeology
Hydrogeologist specialised in mathematical models of flow and transport of substance in groundwater, with a wealth of practical experience at home and abroad, particularly in South Africa, Namibia and Slovakia.
Prof. Ing. Naďa Rapantová, CSc.
Hydrogeologist specialised in mining hydrogeology and mathematical models of flow, transport of substances and heat in groundwater, with years of practical experience, involved in a large number of national and international projects, IAEA expert in Vienna.
If you have a query about geology,
we are the right people to turn to.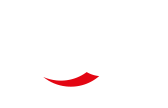 Hydrogeology professionals
We can provide you with a written expert opinion,
conceive a mathematical model for you or consult with you on the process of remediation.
DIRECTLY. NO BROKERS REQUIRED. TOP QUALITY. WITHOUT DELAY.