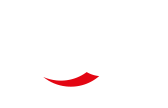 Hydrogeology professionals
We can provide you with a written expert opinion,
conceive a mathematical model for you or consult with you on the process of remediation.
DIRECTLY. NO BROKERS REQUIRED. TOP QUALITY. WITHOUT DELAY.
Do you wish to see how groundwater may behave in various scenarios? We can provide you with realistic, calibrated, customised models.
MODFLOW, MT3D, RT3D, SEAWAT, Hydrus 2D/3D, FEFLOW and others.
Do you have to struggle with contaminated soil or groundwater?


Consultation, monitoring, remediation method drafts, simulation of remediation alternatives.
We will help you in the disposal of rainwater and wastewater, and evaluate the aquifer tests.

We will design a monitoring plan and draft the project for drilling operations or land drainage.